Your home for indoor soccer and other indoor athletic activities in Bremerton and the wider Olympic Peninsula region. Home of the Oly-Pen Force Men's and Women's Amateur Soccer Clubs.
Youth programs
Ages: 18mo - 8yrs
Sign ups: Open
Kickin' Krakens
For youth between the ages of 18 months to 8 years old, BSC offers the Kickin' Krakens classes to designed to provide a fun learning environment driven towards the improvement of balance and motor skills while introducing kids to the game of soccer.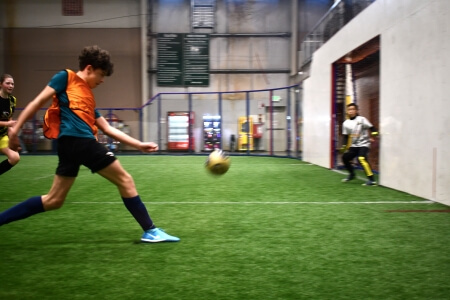 Ages: U5 - U18
Team sign ups: Open
Youth indoor soccer leagues
Bremerton Sports Center offers youth indoor soccer leagues for kids in the U5 to U18 age ranges and all skill levels.
Ages: 18mo - 17yrs
Every Tuesday @ 10am - Noon
Playdates
Join us every Tuesday anytime between 10am and noon, and let your kids loose! We are set up on a field, in an enclosed area, so parents, guardians, or caretakers do not have to worry! And the best part is, no mess to clean up! There is all sorts of things for kiddos to do! Bowling, motorized cars, blocks, ball pit, soccer balls, you name it! This is not a drop off. We recommend parents bring a blanket, or a foldable chair, bring a book, kick back and relax! $10 per kiddo! And they will need an active waiver if they do not already have one!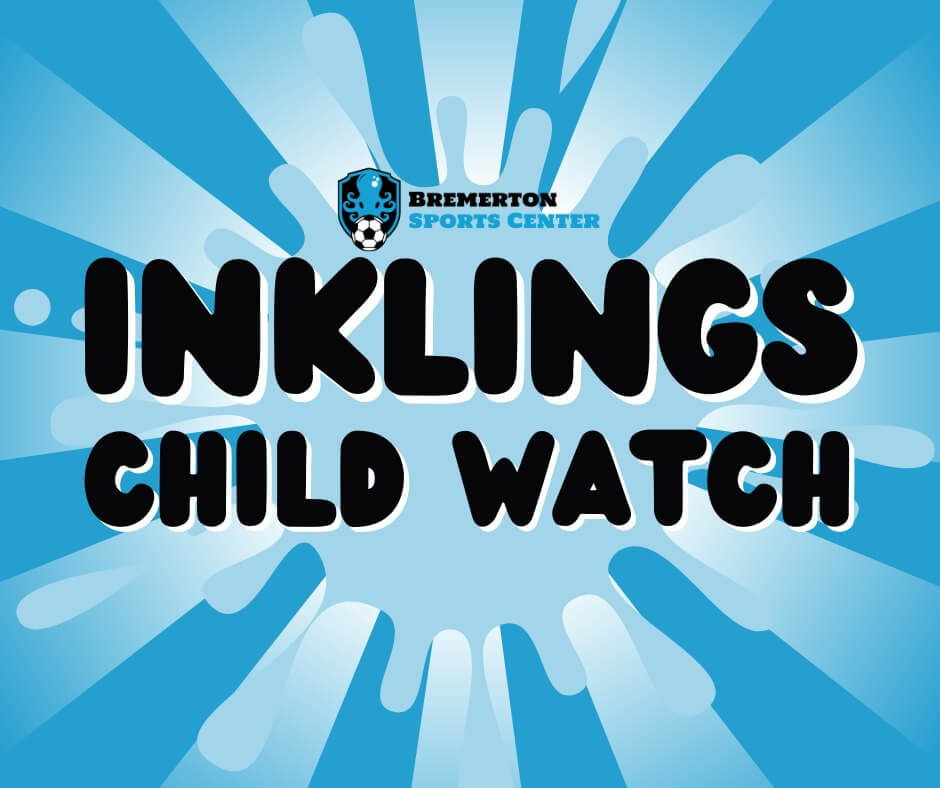 Ages: 18mo - 12yrs
Friday Evenings
Inklings Child Watch
Every Friday during soccer league games, the center provides child watch to look after your young kids while you play your soccer game(s). $10 per kiddo; we offer a sibling discount. Sign up online before arrival (suggested) or drop-in upon arrival at the front desk.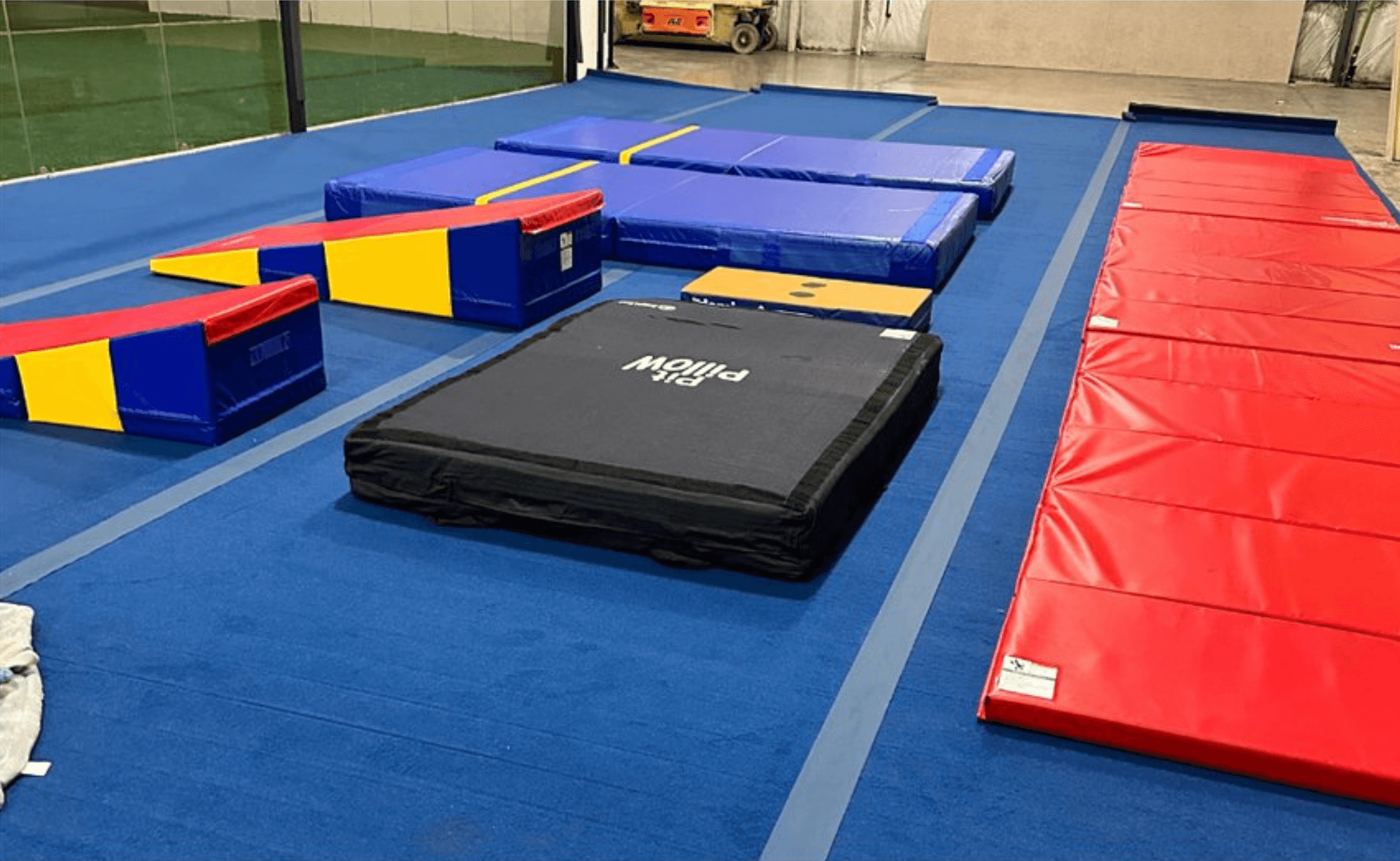 Ages: 18mo - 8yrs
Sign ups: Open
Partnership
Gymnastics and Ninja Classes
Join Sound Elite Athletics youth gymnastics and ninja classes hosted at Bremerton Sports Center. The classes are focused on beginners between the ages of 18 months to 8 years old. Other age groups including toddler programs are in the works, but are currently not being offered at BSC.
All ages programs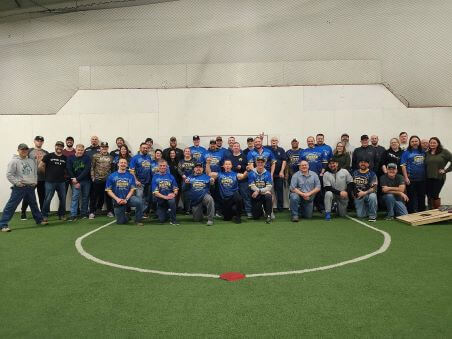 Ages: All ages
Sign ups: Open
Partnership
Cornhole drop-in
Currently offering open drop-in cornhole events at Bremerton Sports Center on Tuesdays @ 5:30pm. Sign ups are handled by Kitsap Cornhole. Please inquire with them if you would like to play.
Ages: All Ages
Sign ups: Open
Mommy & Me Circuit Training
For 8 weeks on Thursdays, moms can bring their kiddos and get their heart rate up and blood pumping. If kiddos are small or young enough to stay in a stroller or carrier, they can accompany mothers while they are getting their workout on. If kiddos are a bit more mobile and need to move and run around, one of our amazing staff members will keep watch on the little field. This 50-minute circuit training requires zero equipment and can be modified to gentle, moderate or even vigorous! It will include warm up, the circuit itself and cool down.
Other all ages programs
Check out the additional programs offered at the center:
Services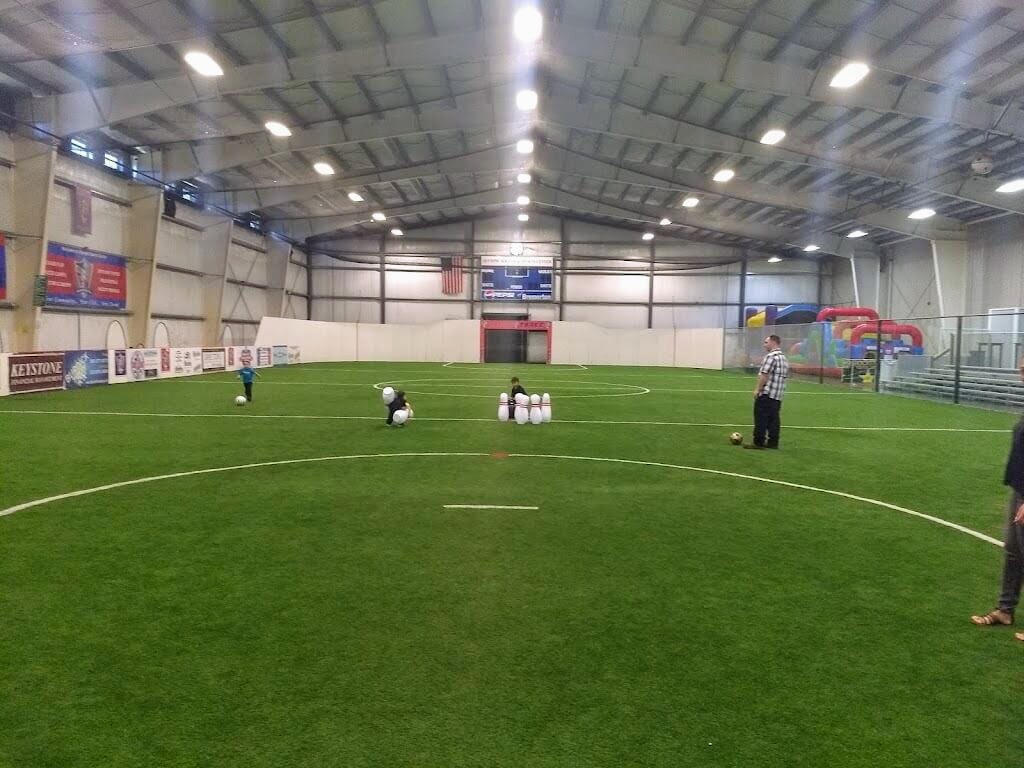 Field and party room rentals
Three indoor fields and two party rooms are available for rent for games, team practices, and other events. To request your desired field or party room time, email info@bremertonsports.com or contact us.
Home Team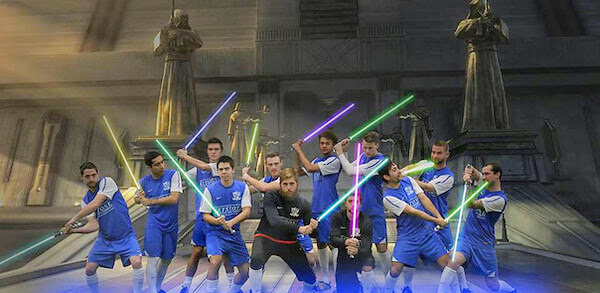 Oly-Pen Force
Organized amateur men's and women's indoor soccer clubs using the center as their home field.